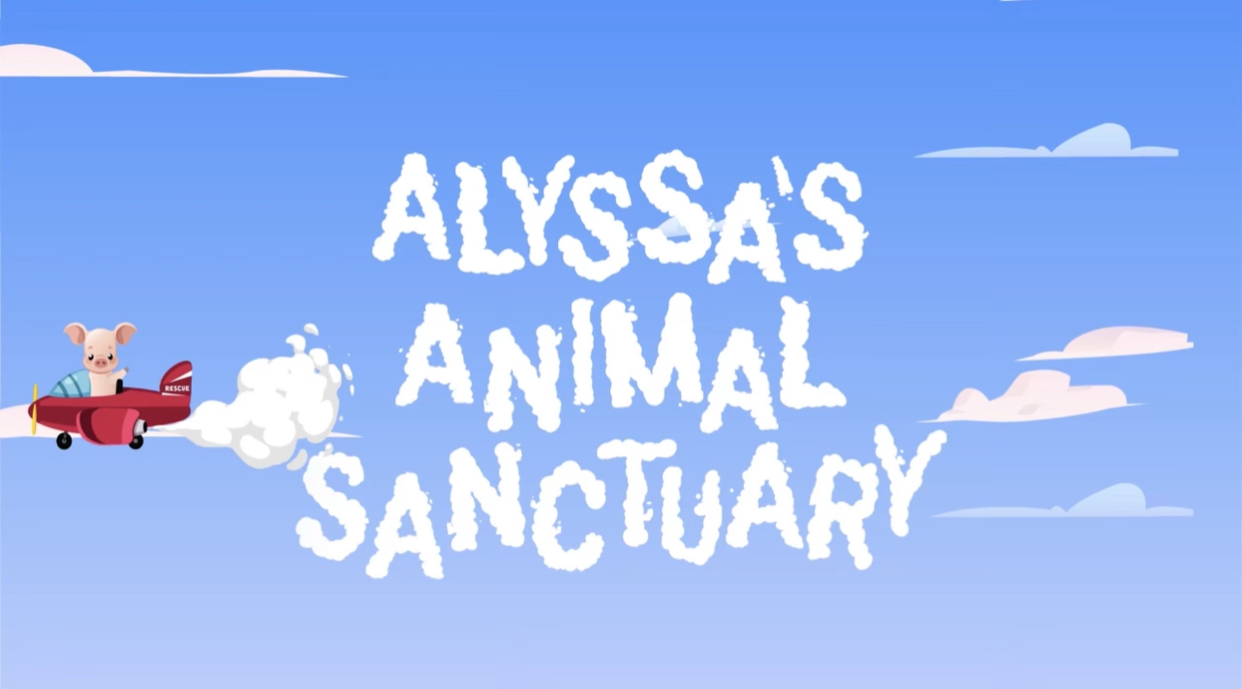 Get Ready for an Extraordinary Year with 2024 Sanctuary Calendars!
With six adorable and cute options to choose from 
Whether you're a Sanctuary Lover, fascinated by New Rescues, a Horse Enthusiast, a Cow Admirer, a Pig Devotee, or a Goat Aficionado, 
We've got the perfect calendar for you! 
– Each month showcases heartwarming images that will transport you to a world of compassion and serenity. 
There's a calendar for every animal enthusiast! 
Hurry, only a limited supplies available and they are selling fast!! 
With every purchase, you directly contribute to the well-being and care of the sanctuary and its precious rescues!
Don't miss out on this opportunity to make a difference and bring a piece of sanctuary life into your home!!!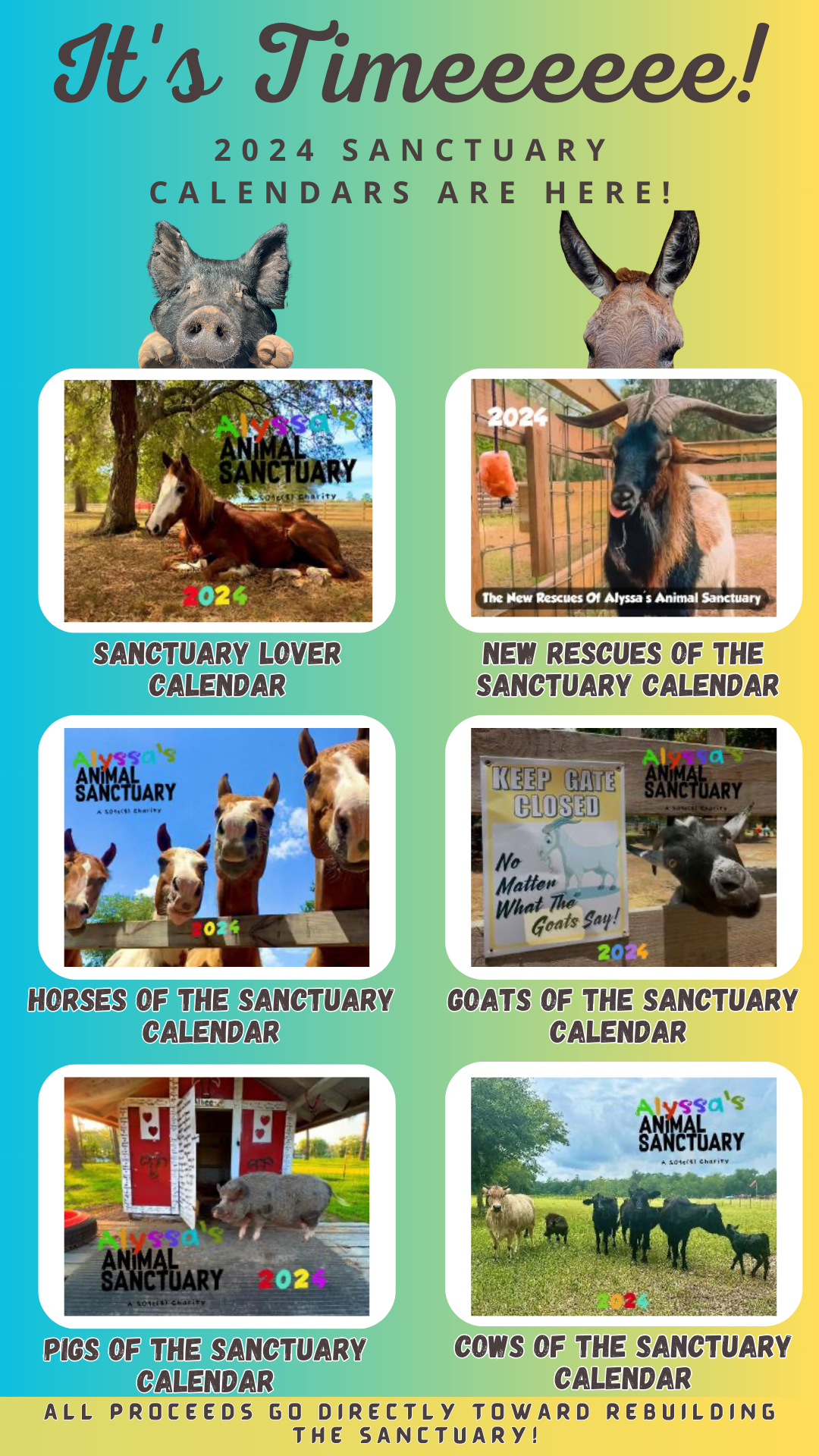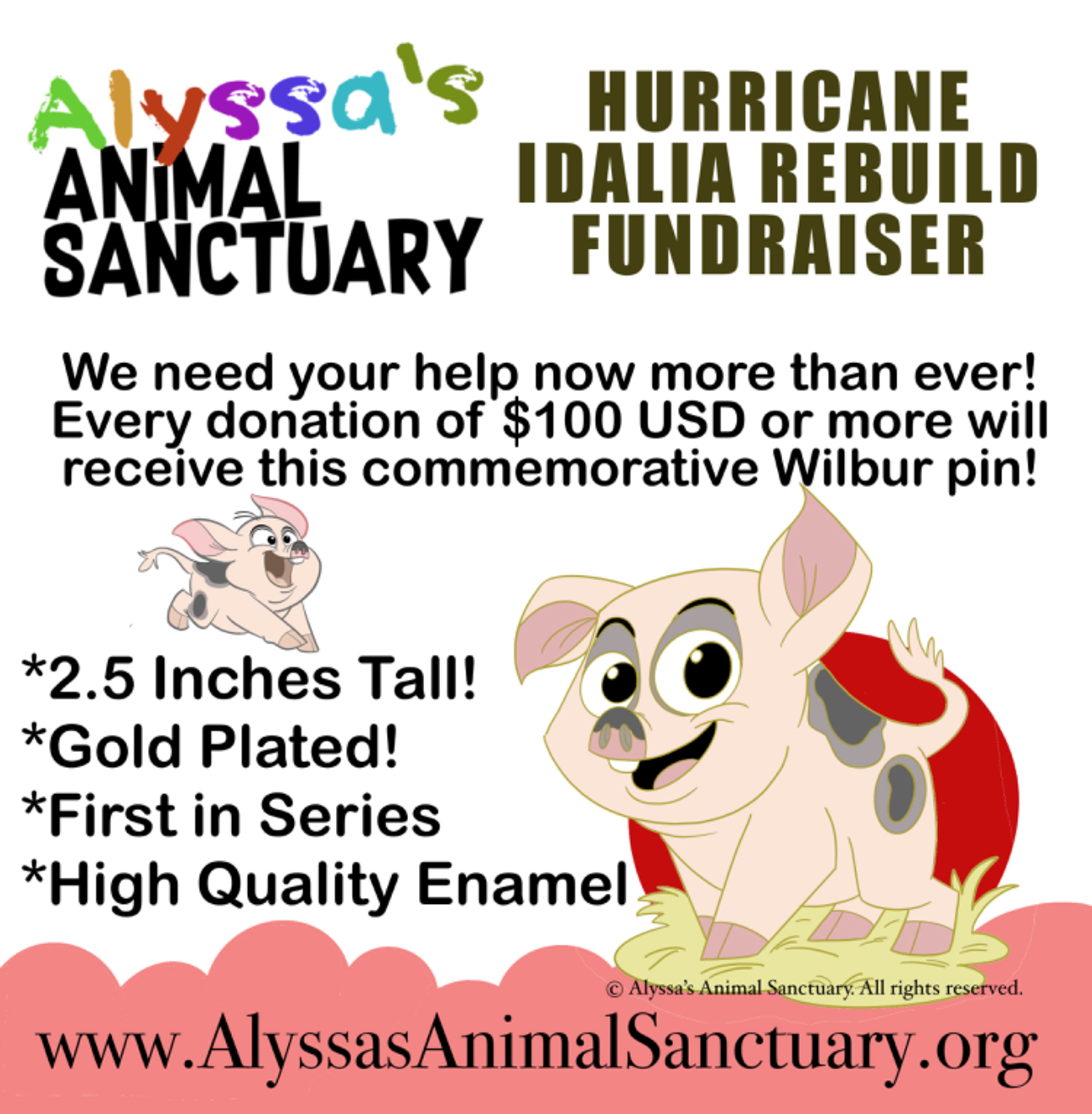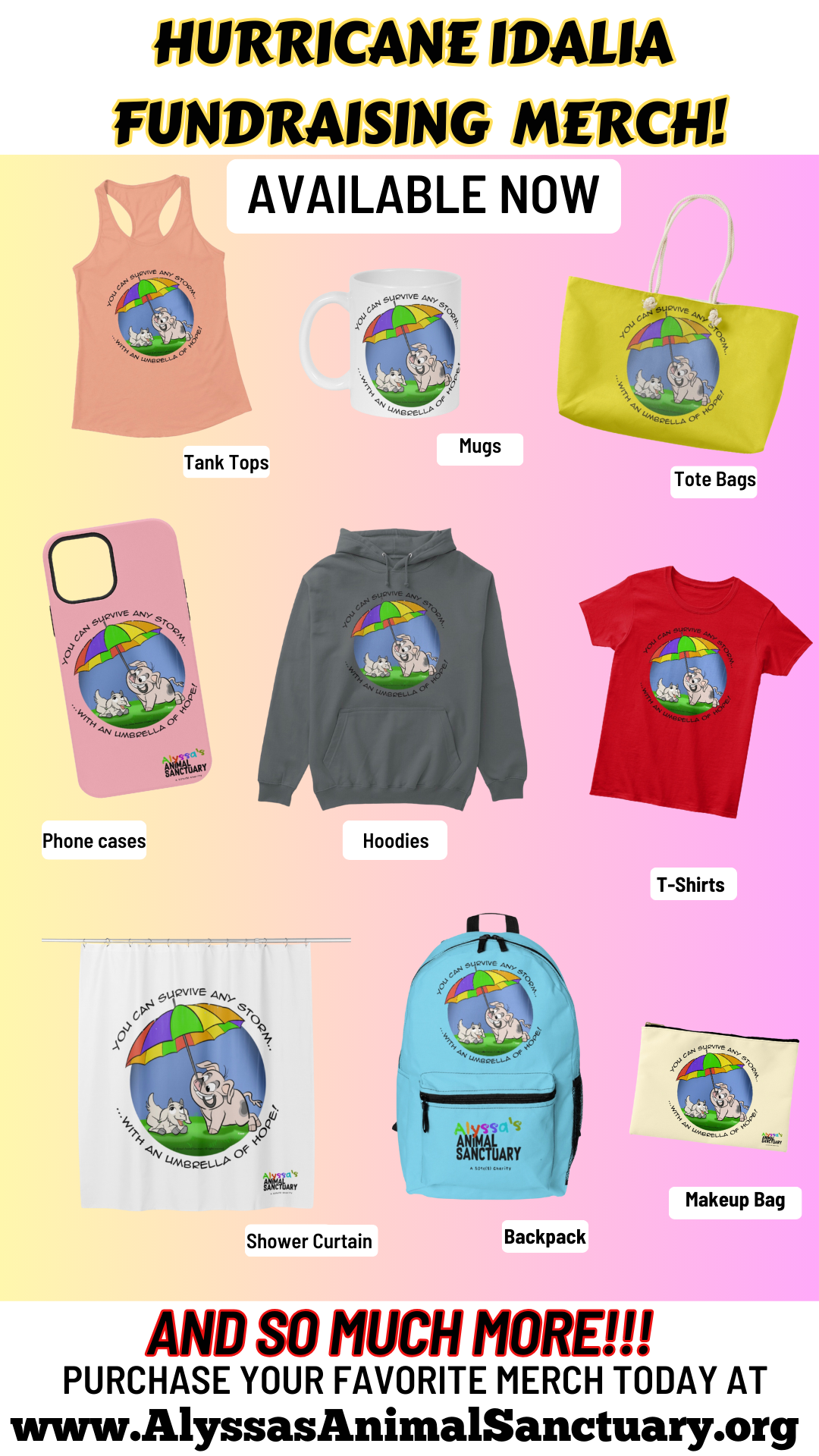 Hurricane Idalia Relief Fundrasier!
Our dear friend Adrian Ropp has designed this amazing, Disney inspired, Wilbur art work to use for a merchandise to help raise funds for our Hurricane recovery.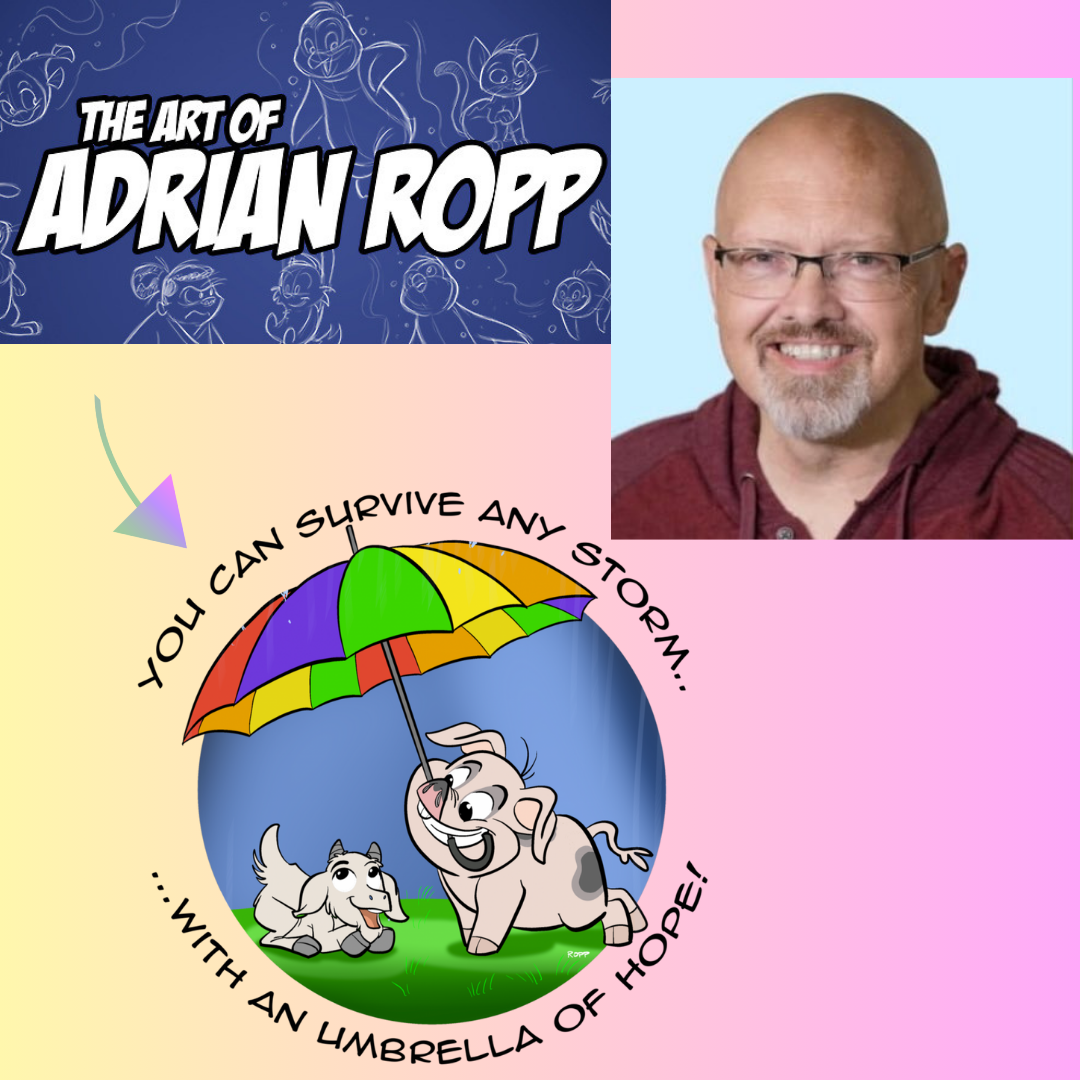 THANKS TO your SUPPORT
WE have moved!
It's Time To Rebuild!!!!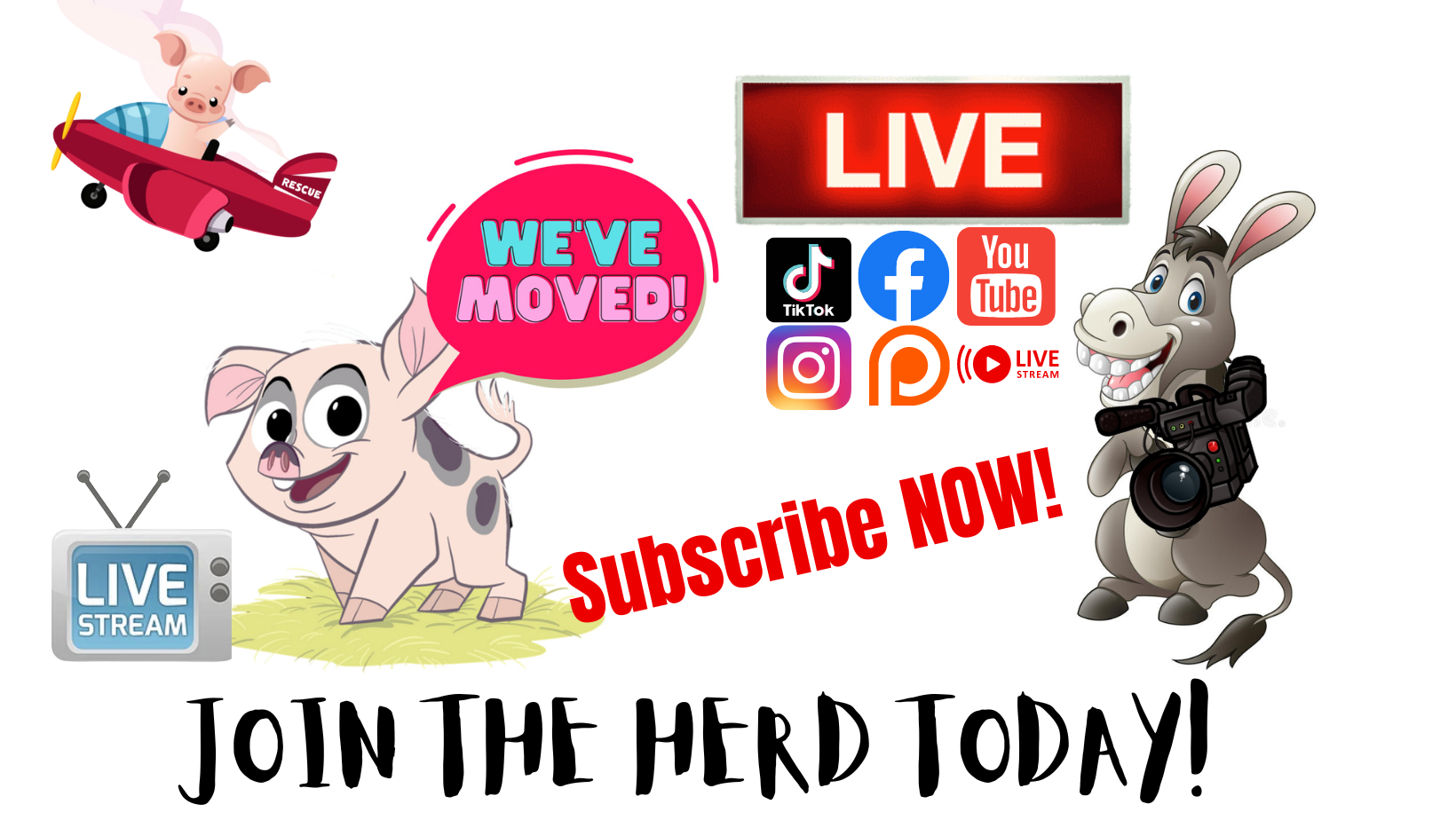 WATCH US
Live Stream Cameras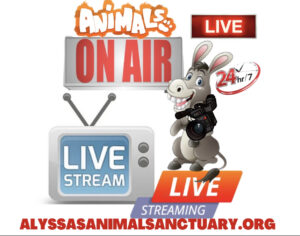 Want to make a powerful, ongoing donation AND get an amazing offer in return? Your $2.00 per month subscription donation gives you access to our LIVE STREAM cameras to see all your favorite animals anytime you want!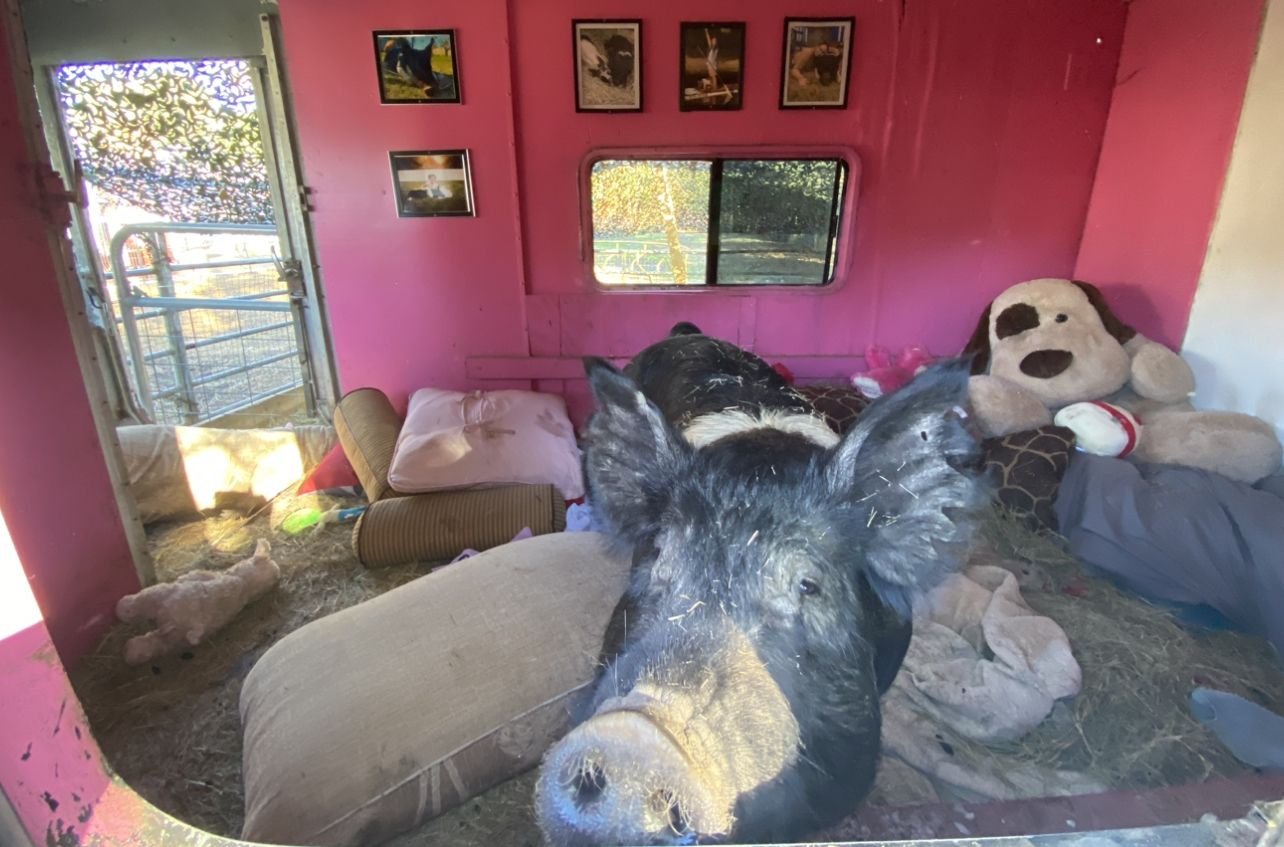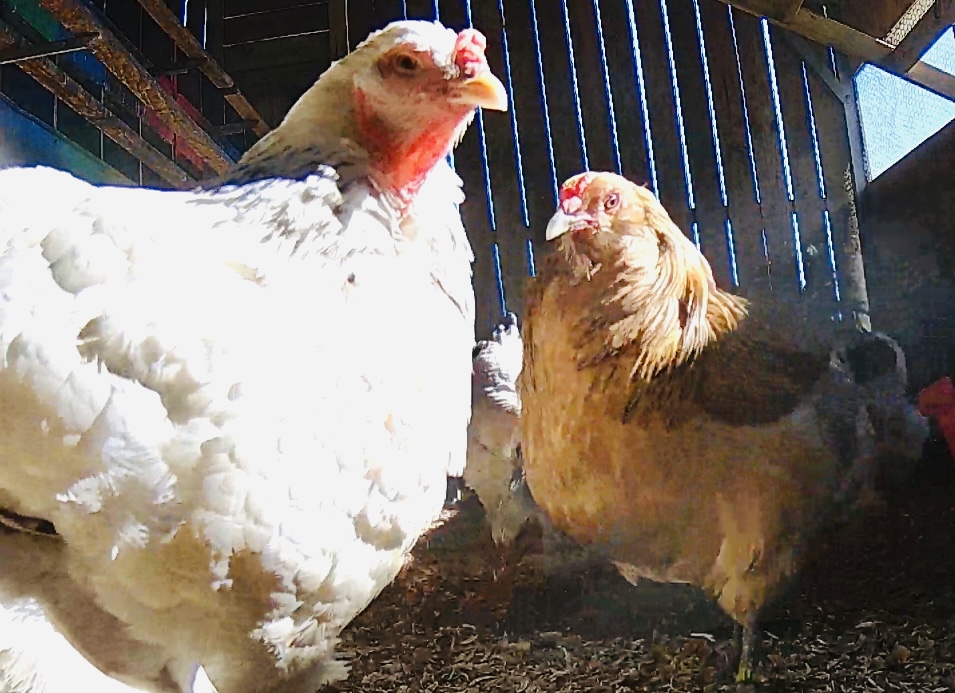 OUR MISSION
We provide a safe haven for abandon, abused, and neglected animals of all kinds, while also offering the community fun and educational activities out here on the farm!
MONTHLY SPONSORSHIPS!
Become Part of
Our Herd!!!
By setting up regular, monthly donations, you are officially a member of The Herd! Set your tier price to whatever you feel in your heart that you'd like to donate! Every dollar helps keep us running!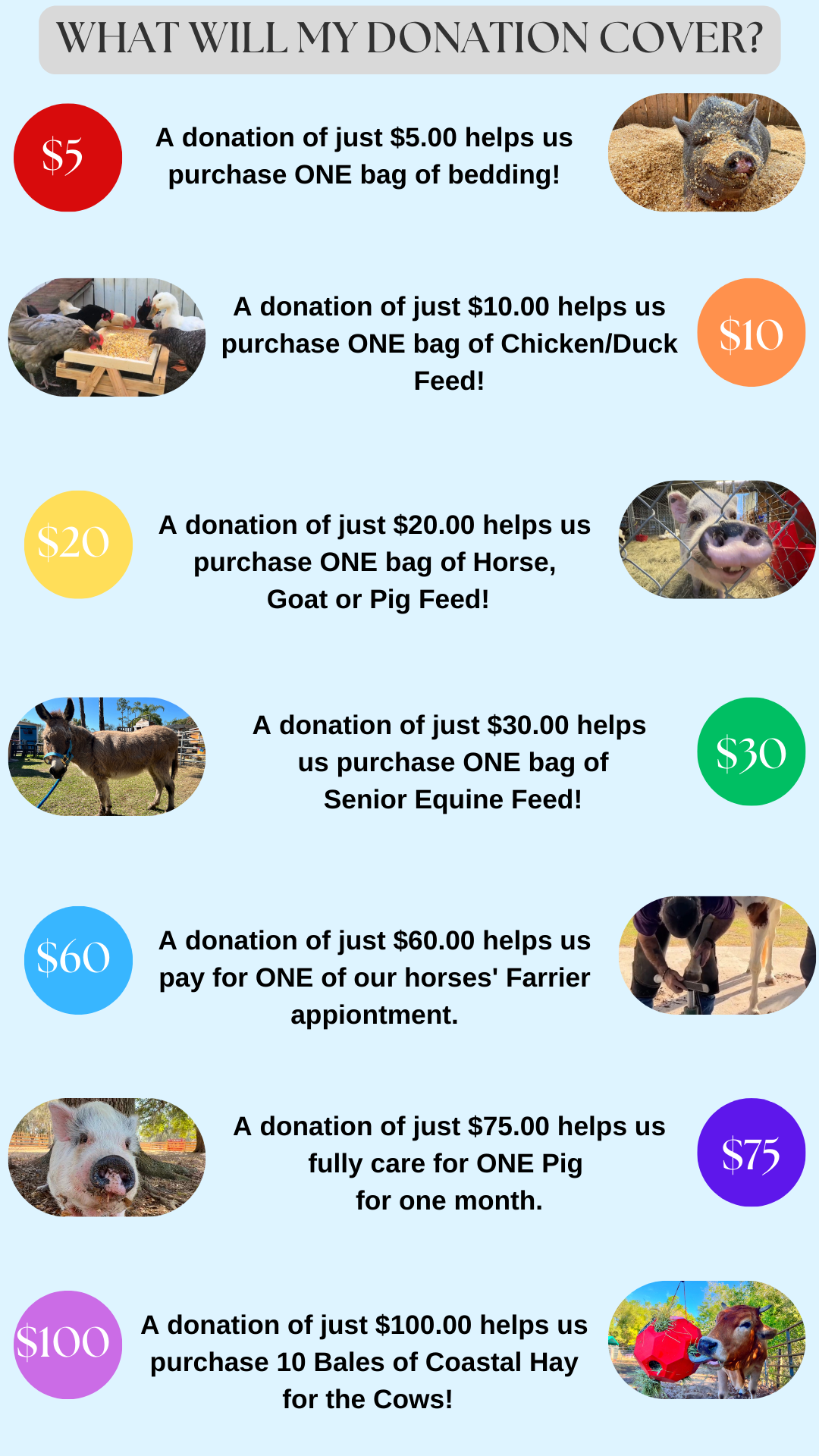 DON'T FORGET
More Ways To Help!
PURCHASE FROM OUR CHEWY WISH LIST
We have had so many people ask how they can support in addition to the typical monetary donations. Well, we found the perfect solution for you! Check out our Chewy Wish List to purchase specific things that we currently need.
ALYSSA'S ANIMAL SANCTUARY 2023 CALENDAR
Support our organization by purchasing our 2022 calendar! Your purchase helps to care for each of the animals featured in this beautiful calendar.
VOLUNTEER OPPORTUNITIES!
Sign up to help us get ready for our big move!
Plus the usual…basic animal care, animal feedings, projects of all sorts, social media, marketing, and more!
To volunteer please send us an email and we will send you more information!