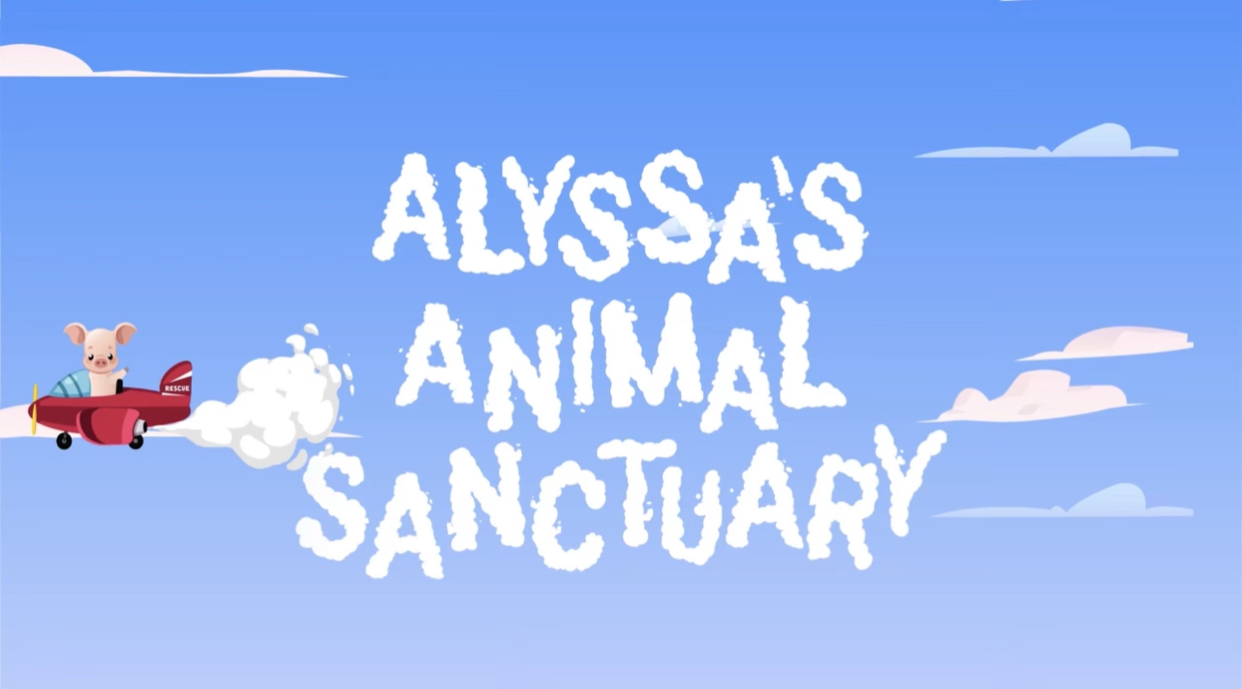 THANKS TO your SUPPORT
WE have moved!
It's Time To Rebuild!!!!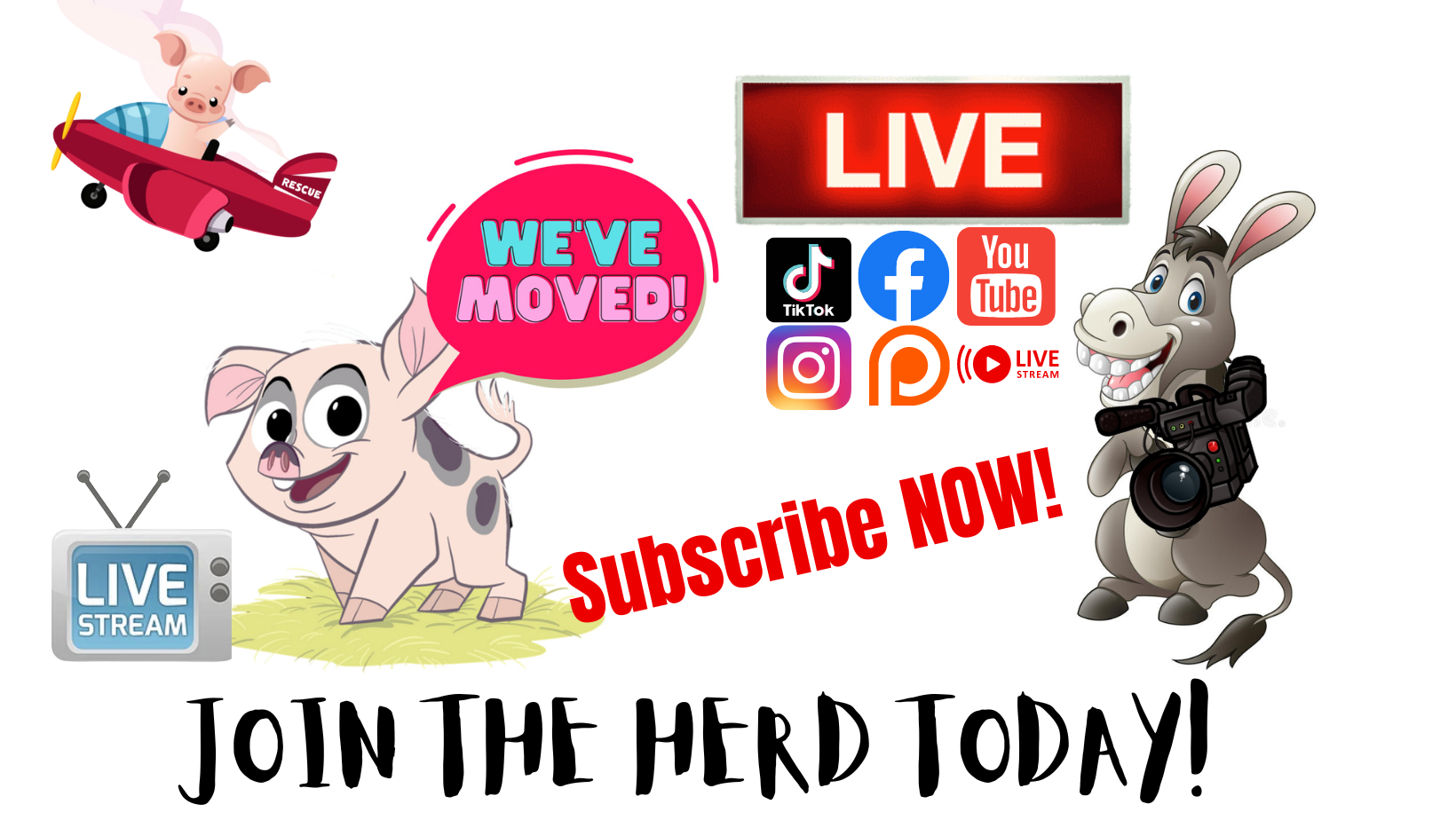 Meet Our Newest Rescue!!!!!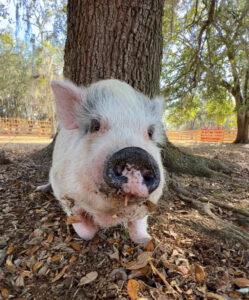 Hi! I am new to the sanctuary, I was found roaming the streets all alone. A nice man found me and brought me here to safety and now i dont have to search for my food anymore.
I had to stay by myself when I got here,  but then they put me in with all the other animals and it is awesome!
There is even other pigs and a bunch of goats that are always jumping around all crazy, one goat even tried to jump on me! But its ok, I kinda like having friends.
They say there is this pig here that I look like, I guess his name is Wilbur, if it is the cute pig across the way I guess I kinda do look like him.
Everyone here is really nice to me and all the people give me lots of treats and bellyrubs! I really like that!
I am looking for a Alpha Sponsor to help care for my monthly costs and help pick me a forever name!
WATCH US
Live Stream Cameras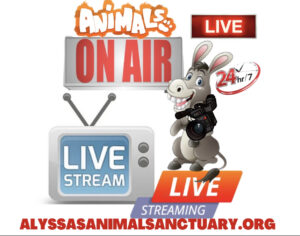 Want to make a powerful, ongoing donation AND get an amazing offer in return? Your $2.00 per month subscription donation gives you access to our LIVE STREAM cameras to see all your favorite animals anytime you want!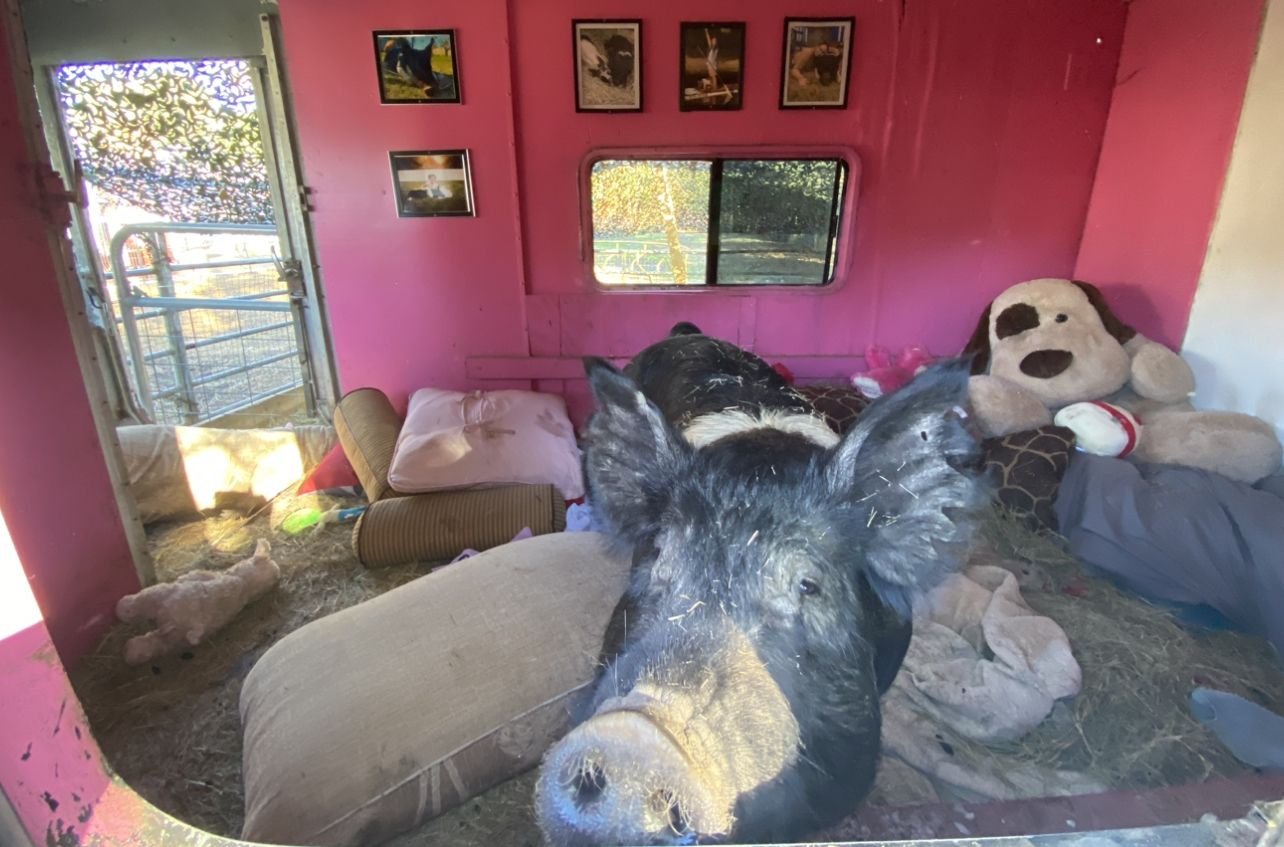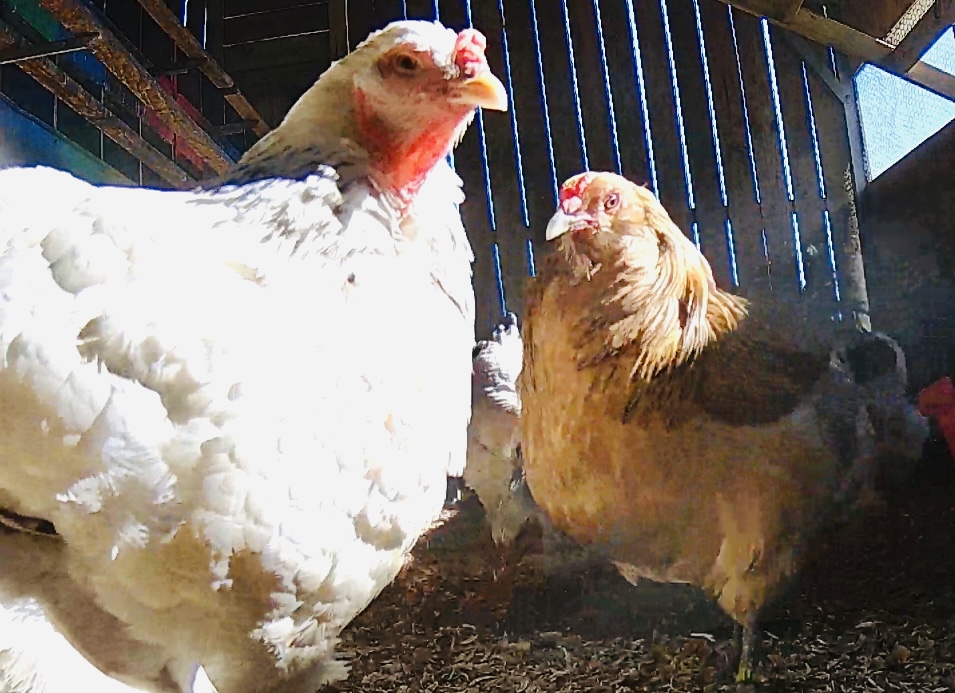 THERE'S MORE
Other Ways You Can Donate and Support!
CHECKS CAN BE MAILED
TO our new address at:
3932 Wilkerson RD
Valdosta GA 31606
JOIN OUR HERD
Become a monthly supporter!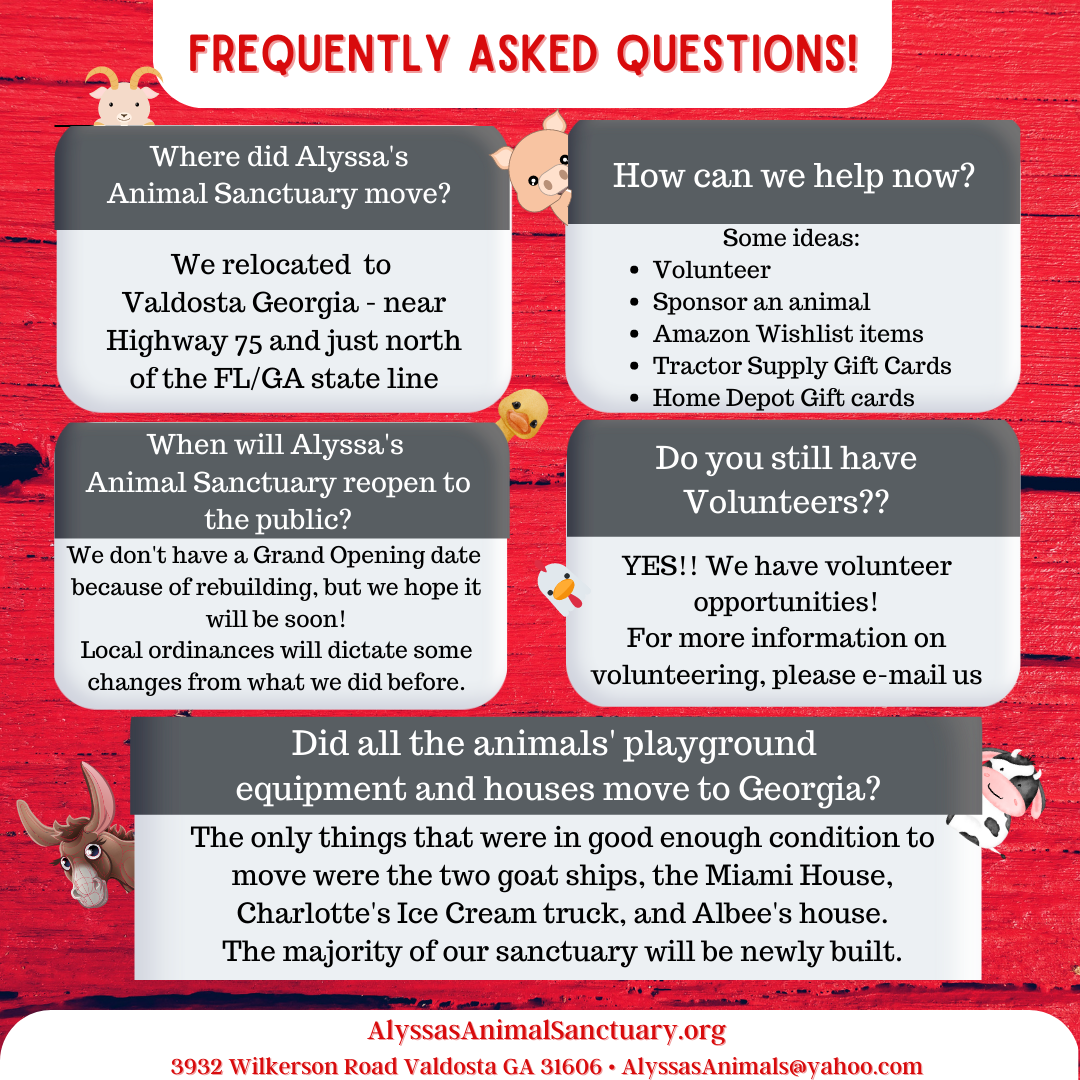 OUR MISSION
We provide a safe haven for abandon, abused, and neglected animals of all kinds, while also offering the community fun and educational activities out here on the farm!
MONTHLY SPONSORSHIPS!
Become Part of
Our Herd!!!
By setting up regular, monthly donations, you are officially a member of The Herd! Set your tier price to whatever you feel in your heart that you'd like to donate! Every dollar helps keep us running!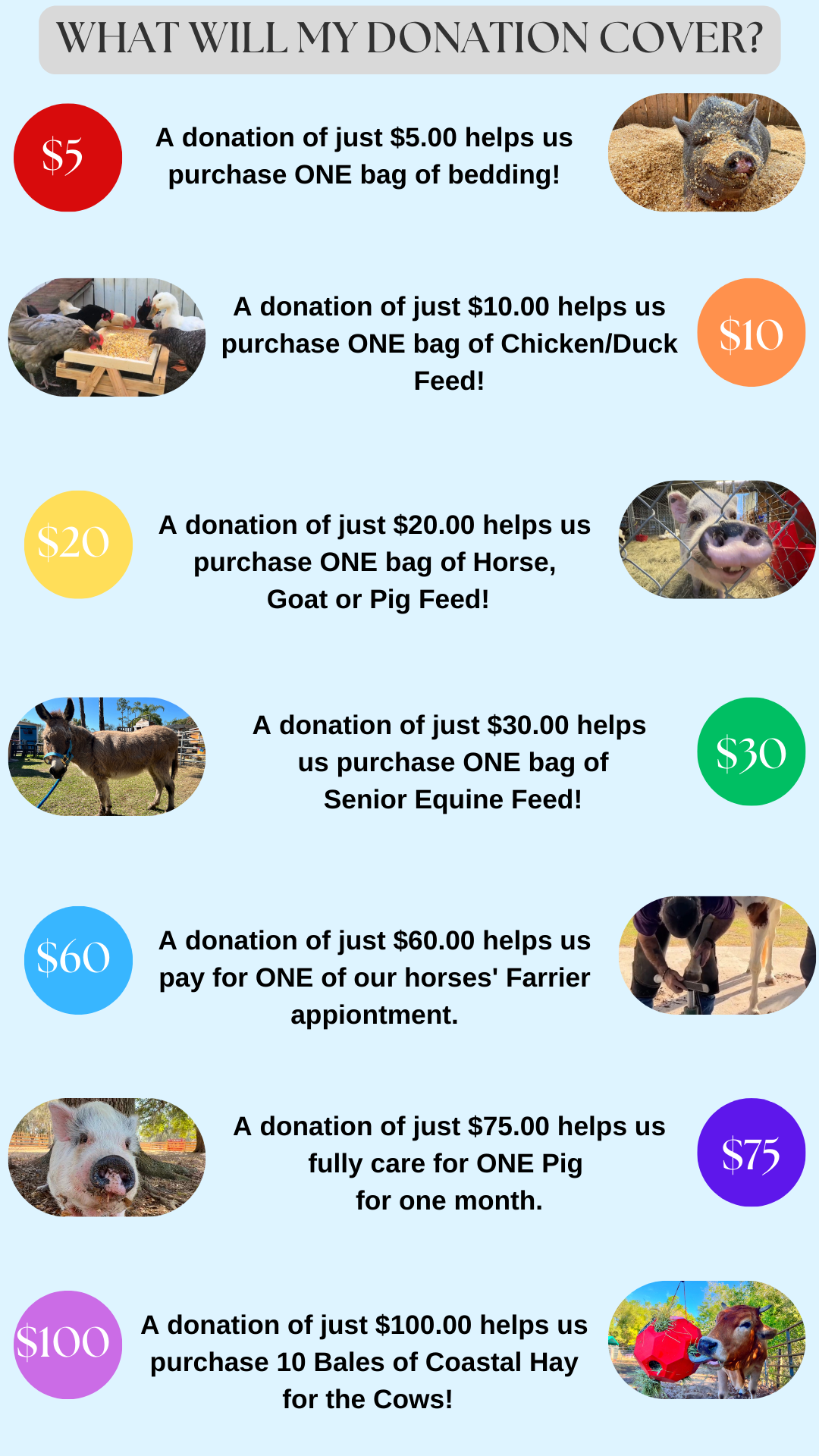 DON'T FORGET
More Ways To Help!
PURCHASE FROM OUR CHEWY WISH LIST
We have had so many people ask how they can support in addition to the typical monetary donations. Well, we found the perfect solution for you! Check out our Chewy Wish List to purchase specific things that we currently need.
ALYSSA'S ANIMAL SANCTUARY 2023 CALENDAR
Support our organization by purchasing our 2022 calendar! Your purchase helps to care for each of the animals featured in this beautiful calendar.
VOLUNTEER OPPORTUNITIES
Sign up to help us get ready for our big move!
Plus the usual…basic animal care, animal feedings, projects of all sorts, social media, marketing, and more!
To volunteer please send us an email and we will send you more information!